There are a number of "social media experts" (i.e., unmitigated dipshits) who have a list of standard YouTube best practices they're constantly pushing, like always releasing topical content, strict release schedules and "calls to action," the latter of which is that annoying plea for you to subscribe to their channel at the end of every video. Every CTA starts out with a dopey, "hey guys" like shit just got real informal because now you're apparently casual friends. These CTAs last anywhere from 10-30 seconds, so in a 3-minute video, it can take up anywhere from 5-16% of the total video. That means, on average, 10% of most YouTube videos consist of no content, just desperate begging for clicks. So I made the above video to satirize the problem for April Fool's day. However, as usual, a few dipshits didn't catch on:
Hate mail:
Here were some choice comments from the YouTube page:
---
---
---
math article
I wrote. This has nothing to do with my April Fool's video, and everything to do with your inability to post contextually significant comments.
---
---
---
---
---
---
---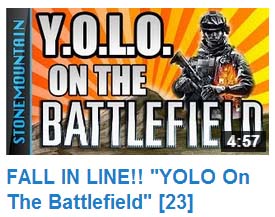 Wow, never seen that either. What are you contributing to this world that's so refreshing and original? Nothing. You're a non-factoring nobody. That's enough stupid bullshit for this year.

260,990 people are oblivious to satire.

Back to how much I rule...

•

New Book

•

Store

•

Email

•

Patreon

•

•
© 1997-2017 by Maddox